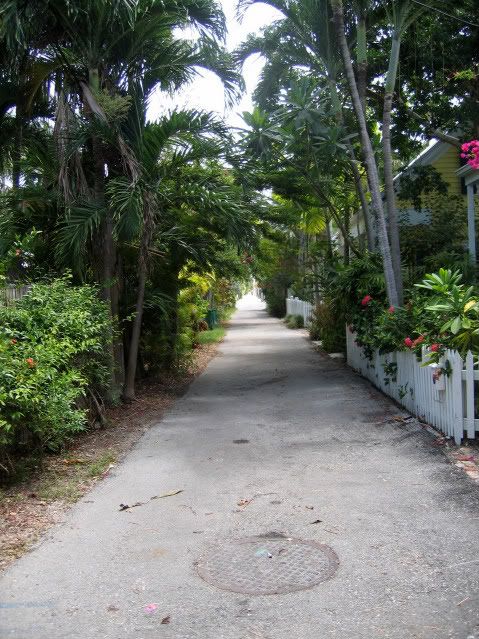 JUST LISTED, but not by me,
811 Carey Lane
, which is located on one of the best little slow lanes of Key West. This is how the listing Realtor describes this charmer:
"Located in an area of million dollar properties, this charming home has an exceptional location on one of Key West's most desirable lanes. You'll find peaceful tranquility and the Key West ambiance you're looking for in this home. Open living and renovated kitchen, dining room, good storage, outdoor shower, covered porch for lounging and lovely gardens complete with inground hot tub. Excellent condition with 3 ductless air units, and house opens beautifully to the well-kept gardens and outdoor areas. Fall in love with this fun and artistic quintessial Key West cottage."
CLICK HERE
o see the mls data sheet and more photos of this cutie pie cottage. The cottage is almost 1100 square feet and has two bedrooms, two bathrooms, a new kitchen, and it just oozes charm. The ceiling in the main living area is vaulted and exposed wood. It is very dramatic. There is room for a good sized pool.(The rear of this property abuts Carsten Lane. So all one need do is take down the fence, bring in the backhoe, dig out the dirt and install a new pool.)
Carey Lane is a one block lane that runs perpendicular between Margaret Street and Elizabeth Street and just south of Southard Street. It is within walking distance of everything Old Town has to offer, yet you almost need a map to find it. The five homes on Carsten Lane abut Carey Lane to the rear. Each of the houses on Carey Lane and Carsten Lane run through to the other side. Some front on Carsten Lane and the rest have that super valuable Carey Lane address.
In February 2007 I wrote a blog entry about Life on the Slow Lane.
CLICK HERE
if you would like to see why owning a home or cottage is so danged wonderful. Here are a couple of other houses on Carey Lane and Carsten Lane
CLICK HERE
and
CLICK HERE
.
811 Carey Lane
is offered at
$699,000
or
$651
per sq.ft. for a charming two bedroom two bath home in move-in condition. It has parking and room for a pool.
The real estate market is heating up as the summer heat is starting to subside. I may be wrong, but I think this house is priced right and will sell fairly quickly. If this is the kind of place you have been dreaming of owning, please call me,
Gary Thomas
,
305-766-2642
or e-mail me at
kw1101v@aol.com
. I am a full time Realtor at
Preferred Properties Coastal Realty Inc
. Don't wait. Time is of the essence. Seriously!